Sona9 Football Betting: How to Start?
As noted previously, betting on the win of this or that soccer team or on a specific result will allow you to not only enjoy the game but also to earn extra money. Betting on soccer is possible for anyone, whether or not they are a professional in the sport.
To take advantage of all of our bookmaker's benefits and use our website to bet on Sona9 sports, including Sona9 Football, you have to create a personal account and make an initial deposit. A deposit is required in order to play for real money. We've outlined the registration process for you below:
Create a personal account. Go to the official Sona9 website, click on the registration button, choose a type of sign up procedure and then enter the necessary data. Create a login and password and login to your account.
Top up your balance. On the top of your profile, you'll see your balance, which will initially be 2000 INR. To deposit, go to the "Deposit" section by clicking on the "+" next to the amount of balance. Choose the best payment method for you from the available options, enter the deposit amount, and confirm the transaction.
Go to the "Sports" section and then choose Soccer among all other categories.
Choose any match you like, make a bet and confirm it. You will see a schedule of matches, as well as current and live matches to choose from. You have to select any match you like, select the betting market to bet on, then place a bet and confirm it.
So, by following these steps, you can place your first soccer bet on Sona9 and wait for the outcome of your choice. You can cash out your winnings in the "Withdrawals" section.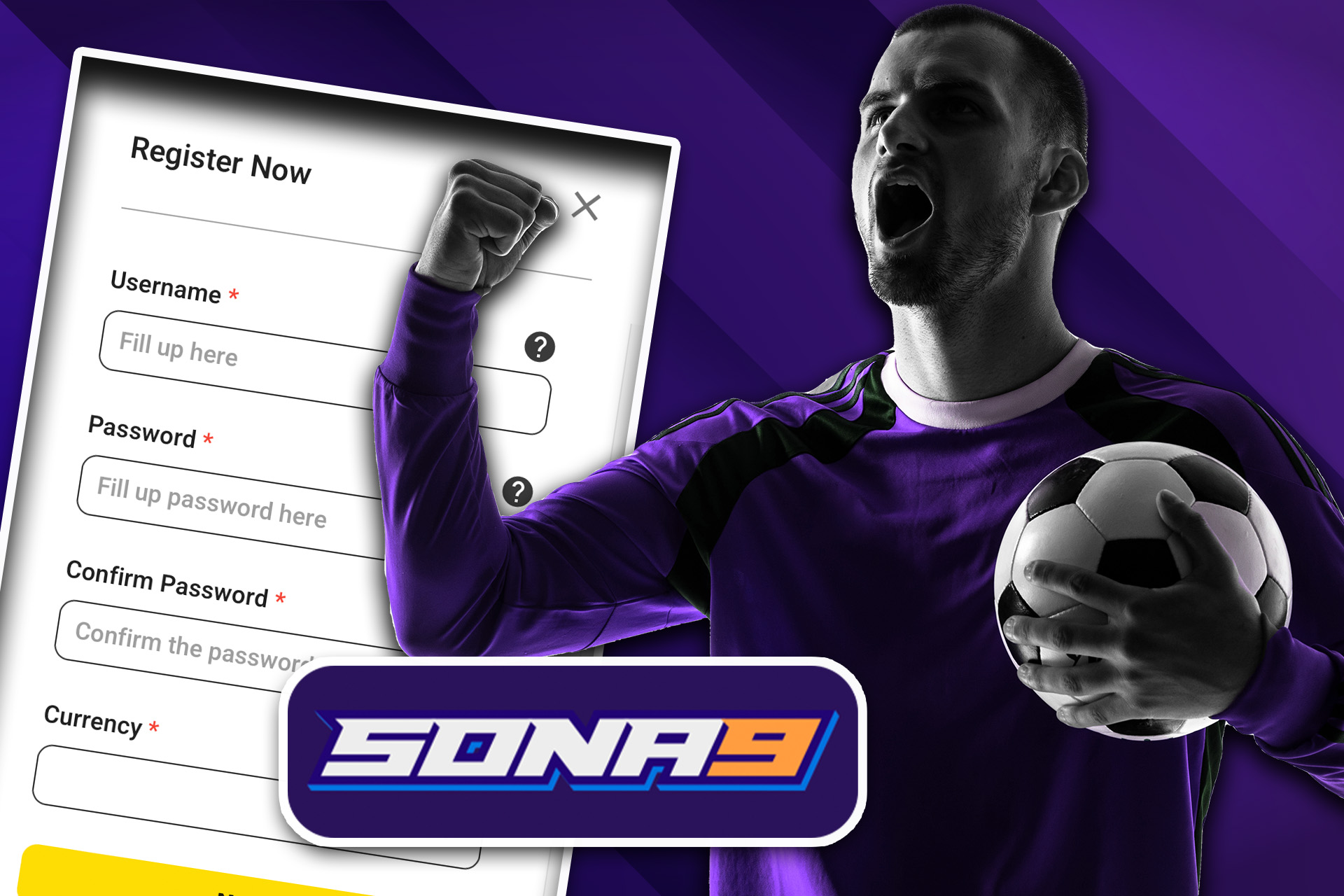 Sona9 Football App
If you are used to using your mobile device anywhere and at any time, you can install and use the Sona9 app, which is available for both Android and iOS users, for free 24/7. The app performs the same functions as the website, with no restrictions on your actions. You have the same level of access to your account, and you can bet, make deposits and withdrawals, play slots or casinos, contact support, and do a variety of other things.
Follow these steps to begin betting with the mobile app:
Get the app for free from the official Sona9 website!
Sign in or register for a new account. The section above contains step-by-step registration instructions.
Make a deposit under "Deposit" by selecting any of the available payment methods if your deposit is INR 2000 or your balance is too low to place a bet.
Navigate to the "Sports" section and select soccer from the list of available sports. Choose the game on which you want to bet on.
Place your bet and confirm it.
You can bet on a wide variety of different matches, championships, and leagues at Sona9. Including Sona9's Live Betting feature, which allows you to bet on a live match.
On Sona9, you can find the following soccer events:
Indian League;
Egypt Premiere League;
Qatar Stars League;
India – I-League;
England – Development League U21;
Iran Hazfi Cup, and many others.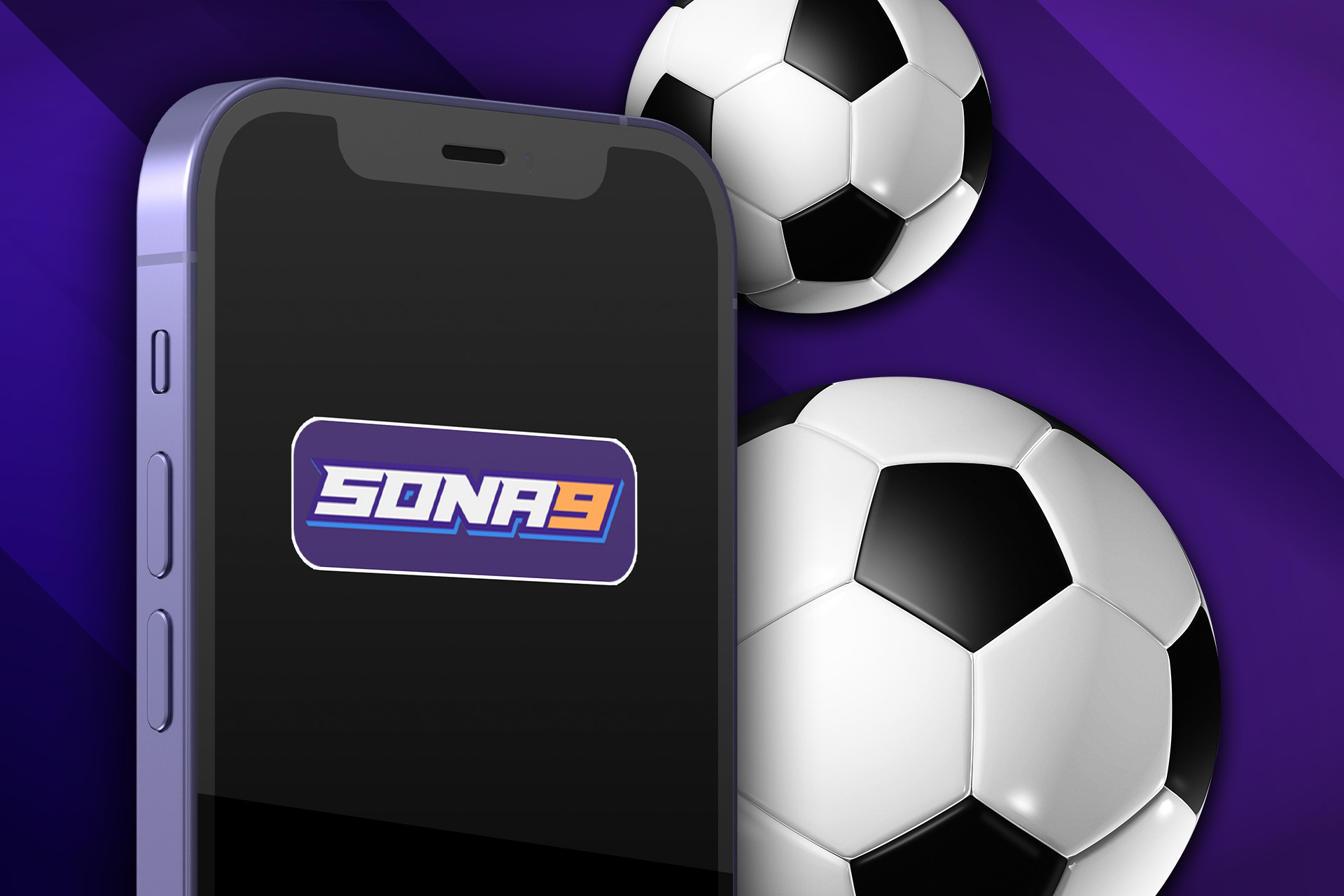 Welcome Bonus for Football Betting
To encourage its users and help them win even more, Sona9 offers a great bonus system in various categories such as slots, sports, casino, and others, allowing each user to choose the bonus that best suits them.
Sona9 provides all new users with a SPORTS 100% WELCOME BONUS up to 12,000 INR, which can be used at BTI and Saba Sports. This bonus requires a minimum deposit of 600 INR and must be wagered 13 times. Furthermore, the bonus must be used within 30 days.
In addition to the welcome bonus, Sona9 also offers:
Personal birthday bonuses of up to 1,888 INR.
"Agent Affiliate" bonus, which allows you to get a 20% or 40% profit percentage.
"Bring a friend and get 300 INR each" bonus. This bonus entitles you to 1% commission on every deposit made by a friend you refer. This bonus is available for all games on the platform.
More information about all bonuses and their terms can be found on the official Sona9 website or in the mobile app.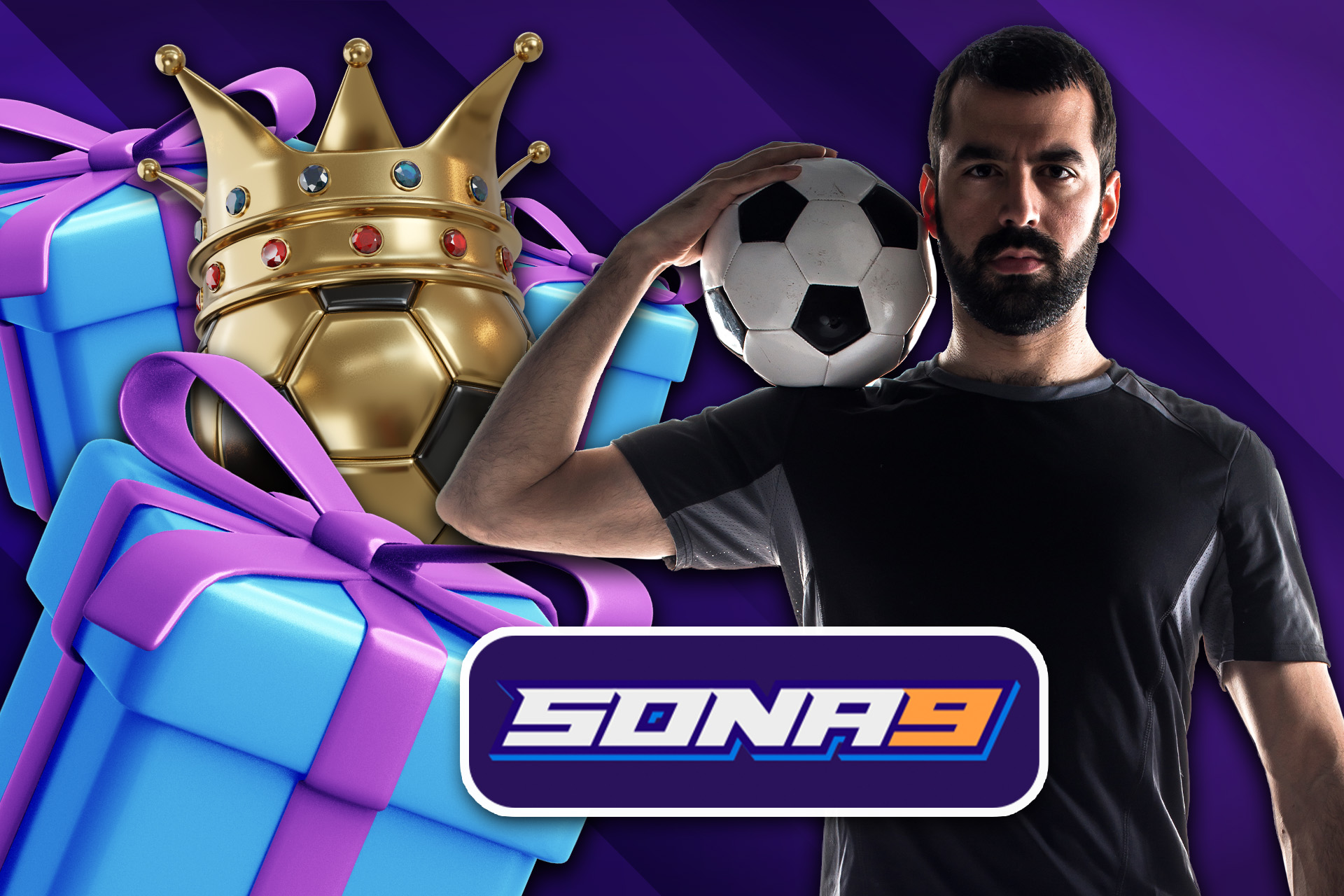 FAQ
Is Sona9 a good Place to Bet on Football?
Yes, because Sona9 provides not only a wide list of matches, leagues and championships from which you can choose your favorite, but also an excellent sports 100% welcome bonus up to 12,000INR which can be used for betting on BTI and Saba Sports.
Can I Use the Sona9 Mobile App to Bet on Football?
Yes, you can bet on soccer using the Sona9 mobile app, which is free to download. The mobile app replicates the website's functions, allowing you to perform all of the same actions as the desktop version. Furthermore, by using the mobile app, you have easy and quick access to betting 24/7.
Can I Use the Sona9 Welcome Bonus to Bet on Football?
Yes, you must first get a 100% welcome bonus by fulfilling all the necessary conditions to activate the bonus. The bonus can be used for betting on BTI and Saba Sports. More information can be found in the "Promotion" section on our website.
Are there Many Football Betting Markets at Sona9?
Yes, Sona9 offers many betting markets to choose from. The following markets are available to you: 1×2, correct score, odd/even, total goal, first goal/last goal, and many more that you can view on the website or mobile app.
Updated: